Adder Technology

"Adder Technology exclusively partners with JB-AV for delivering highly functional and impressive conference/meeting room facilities. Their work is always carried out to a high standard, they are also professional and commercially minded therefore we have no problem in endorsing JB-AV or recommended them to our partners "
Aston Martin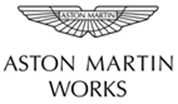 "Aston Martin Works used JB-AV to provide a turn-key solution for audio visual in our Heritage vehicle showroom. This customer-facing building also incorporates a Board Room where we often host external conferences. Previously we had sourced another company for audio visual but we were becoming more dissatisfied with their pricing, understanding of our needs and general customer care. We contacted JB-AV following a recommendation from a company we benchmarked as excelling in their audio visual services. JB-AV have not let us down once, offering a pragmatic and flexible approach. They listened to our needs and provided a solution that always pleases users. Their attention to detail is excellent and training was conducted at an appropriate level. Probably most importantly, they always respond when we have a query which is invariably operator error. I wouldn't hesitate in recommending them to another company. "
BSH Home Appliances Limited

"BSH have employed the services of JB-AV Ltd since Nov 2014 to date, during this time there has been around 30 AV installations at 3 different locations. All installations are finished to a high standard, attention to detail is high. All committed timelines were adhered to & achieved. We have always found JB-AV to be reliable, flexible & professional & we are continuing to use their services."
John Lewis
"JB-AV have recently worked with us to supply an upgrade to our existing conference system at our Magna Park site. Working within our guidelines, Joe provided expert knowledge and advice to tailor a cost-effective solution that also has the capacity to withstand future technology changes. Throughout the process, JB-AV went the extra mile to understand our requirements and complete the upgrade work with minimal disruption to our business. We are always satisfied with the level of service provided by Joe and the team and they will continue to be our go-to supplier for any future conference requirements."
Mirka

"We have used JB-AV for a number of years to install high tech meeting room equipment, as well as providing ongoing maintenance. Also we always call on JB-AV to provide AV for a number of business meetings. They've always provided an excellent service, with nothing being too much trouble. The team are both knowledgeable and professional, with a high standard of workmanship. We'd gladly recommend them and will definitely be using them in the future."
Stanton School

"JB-AV Ltd have always been extremely knowledgeable, honest and reliable. They respond quickly and efficiently to any requests and are always able to assist us in the case of an emergency. JB-AV Ltd will always go the extra mile and are good value for money."